info
marinetoalpine.com
+91 973 353 3000
Visit
North East
North East India Tourism & Travel Information
Saluja Residency, Siliguri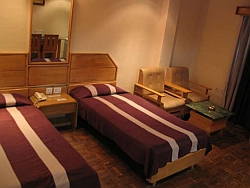 The Saluja Residency is located in the heart of the city. Taking into consideration, the needs of the busy executives like you,our Business Centre is complete with all modern facilities like Secretarial services, Fax, Internet, E-mail, Photocopying.
Located in the heart of Siliguri, this hotel is a quick 35 minute drive from the Domestic Airport. This hotel is the perfect combination of uncompromising hospitality and amenities including comprehensive business facilities to cater to the needs of a discerning business clientele, including a comprehensive business centre absolutely State - of - the - Art Business Centre is expansive and uncluttered, creating a soothing and relaxed environment for delegates to conduct serious business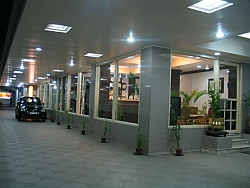 The hotel possesses an ethnic. Multi cuisine restaurant & bar with exquisite décor and soft music, conjuring an ethereal atmosphere. The restaurant serves feast of Indian, Mughlai, Chinese and continental culinary delights. Elegantly decorated spacious atrium lobby of the Saluja Residency Hotel in Siliguri is an ideal place for casual chat and to welcome guests.
Step into the subtle luxury of elegantly furnished & spacious room. There is AC and non AC furnished rooms suiting the budget of different clients with direct dialing facility and satellite TV in all rooms.
Saluja Residency's Soham Hall which is accoustically superior and equipped with comfortable & perfect seating, natural lighting & state-of-the-art audio / video facilities. From hosting large conferences for the new world leaders to providing just the right ambience for small meetings, Marriage receptions, Birthday & Kitty Parties, the requisite attention to detail is a faith we practice with a religious zeal.
This place is also called as the 'queen of the hills'. This place is invariably a paradise for nature lovers and adventure seekers.
Kaziranga National Park is a Oldest and the most famous sanctuary in Assam bounded by the Brahmaputra river and the Mikir hills in the Golaghat...
Sundarban spreading over an area of 4, 120 square kilometers including water was measured to be 16,000 square kilometers some 200 years ago
Welcome to Visit North East North East Part of India is a travellers delight. North East India consists Indian states of Assam, Manipur, Meghalaya, Mizoram, Nagaland, Tripura, Arunachal Pradesh, Sikkim & West Bengal. Although West Bengal is officialy is not a part of North East India, but is the gateway of accessing Read More
Nathu La Nathu La pass is situated around 60 kilometers from Gangtok at an altitude of 4,310 meters / 14,140 feet. The road to Nathu La passes through the Tsomgo Lake is nearly 2 hours drive. The terms 'Nathu' and 'La' literally mean listening ears and pass respectively in Tibetan language. In 1961, Read More
Tsomgo Lake Tsomgo Lake or Changu Lake is famous tourist an attraction in Sikkim is nearly 42 kilometers from the state capital Gangtok. It is situated at an altitude of nearly 3780 meters / 12,400 feet. The Lake known as The Source of the Lake in Bhutia dialect is ideally located near the Nathu La pass. The lake Read More
Out Standing hotel Prices
Book Through us
Call for Assistance
+91 973 353 3000
Mail us at
infomarinetoalpine.com